After All The Ballyhoo Is iBeacon Worth The Commercial Fanfare?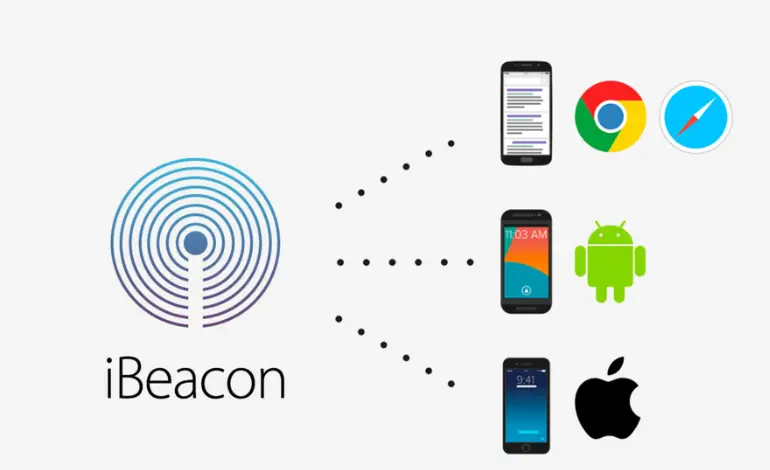 The year 2013 was a turning point in the world of technology as Apple introduced iBeacon at its Worldwide Developers Conference. At the time iBeacon did not gain as much popularity as it is presently gaining. Generally speaking, anything that comes out of the Apple Company, people go crazy to know what they have been cooking in their laboratories. The problem with iBeacon is that the concept is still not quite well understood by the people, and it is still in its initial stages where praising or criticizing the technology will be too early to say.
Nonetheless, as Big Names are showing interest and creating Beacons for their companies, it is enough evidence that the iBeacon technology will become a part and parcel of one's life. The world is experiencing the benefits of iBeacon Technology already, and analysts say that by the year 2020, the use of this technology will become as much popular as one makes use of smartphone apps. If this happens, then it means that as much savvy as we are with using smartphone applications, similar usefulness will become part of our lives with iBeacon.
Let's get rid of the confusion and understand what iBeacon is and how the technology works.
The term iBeacon and Beacon are frequently used interchangeably. It is basically a protocol that uses the Bluetooth Low Energy (BLE) signal and sends prompts to any electronic device that comes under its radar with similar installed applications. Now, to elaborate it further, consider yourself wandering inside a mall. There are different shops from eating food sports to tailored clothing stores and what-not which can catch your eye. If you have the app installed for a certain franchise or there are similar applications in your smartphone, the beacon will detect your smartphone device and send you a prompt with exciting offers and other information that the franchise wants its customers to know.
For example, if you are passing by Ralph Lauran Clothing Store, you may get notified of the offers they are promoting for their clients. If you have the POLO App installed (Ralph Lauren's official mobile application) or are using similar clothing applications on your smartphone, there will be a notification message sent that will flash on your screen as soon as you will pass the store. The beacon will detect your smartphone or any electronic device like iPad, tablet, laptop, etc. that you are using and send a prompt message instantly. Many stores in the United States are signing up to get their iBeacon applications as it is an easy way of fetching clients with lucrative deals urging them to visit the store.
Shopaholics may want to take a step back because this frenzy will lead to complete madness for you!
The iBeacon Technology works with Bluetooth Low Energy transmitters. Do not get misled by the name! The low-energy transmitters are cheaper than classic Bluetooth systems but it works
on the same 2.4 GHz radio frequencies platform and versions. The difference is that it is far more advanced than the classic Bluetooth system as it works with both Bluetooth Basic Rate and Enhanced Data Rate (BR/EDR) protocol.
What features does iBeacon offer?
The number one feature is that it works both with Android and iOS applications. Though it works best with iOS applications, Android does fairly well too. The second important feature of iBeacon is that it can be used with the indoor positioning system. This gives it the flexibility to operate remotely from inside the building which is why iBeacon is gaining a lot of popularity. You may be inside a museum and you will get notified for the next big painting which is a must-see or there can be a message from the curator for you to check out their cool picks. It all depends on how the owner chooses to promote their products to clients and you as a client will get the benefit to explore more and more options.
The Big Names that are making use of iBeacon Technology!
All around the world iPhone App Development is changing the existing scenarios into something more exciting and impactful. The iBeacon technology is still in a testing phase where Apple is asking people to run the application in order to check the bugs if there are any and the usability that it can prove to be for the people. It is to be noted here that Apple does not manufacture the hardware for iBeacon. Apple can emit or receive the beacon signal but it does not beacon. There are third-party manufacturers involved in creating iBeacon applications. Estimote is one such company that creates iBeacon Designs for product manufacturers and other companies who require the beacon application for their business. One such company that is making use of Estimote services is Virgin Atlantic.
There have been significant increases in the United States retail stores that are now using iBeacon technology quite frequently. People are getting the hang of it and are much happier getting promo codes on the spot and making use of the offers and sales there and then. With this, people do not have to check their email subscriptions or read the billboards for offers. They can have fun and still get notified of offers along the way.
Another important name that is attached to iBeacon is Heathrow Airport. It is one of the most heavily packed airports in the world and that sometimes creates chaos where people lose their bags, miss important information, and other issues. The airport is making use of Beacons to pull up the boarding information from their smartphones for easy inspection. It saves check-in time, cuts the long lines, and makes the work easy for the employees and traveling easy for the passengers.
Paypal is investing to create its own iBeacon application known as the PayPal Beacon which aims at easy check-ins and making payments through their PayPal account on the phone. Mobile payments will become quite simpler if such beacons come in handy for use.
There is no doubt that iBeacon is worth the publicity and the commercial chase! There are bright chances that very soon it is going to rock the world with its usability.