How Can White Label Crypto Exchange Development Fuel the Growth of your Business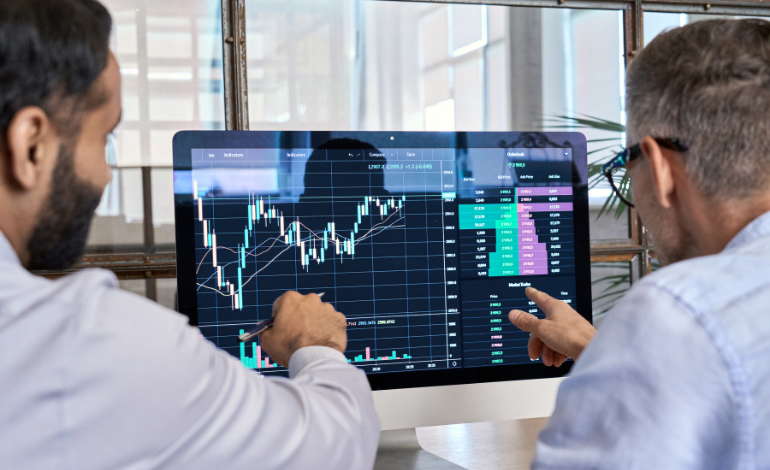 Creating a cryptocurrency exchange platform of your own is extremely time-consuming and expensive. To restrain from long procedure white label crypto exchange software development solution is a perfect idea to enhance business growth and earn profits.
In today's digital world, most people prefer cashless transactions to a cash payment and this is the reason why cryptocurrencies have become extremely popular among people all across the world. Way back in 2009, the introduction of the first major digital currency "Bitcoin", transformed the financial sector. Ever since its success, many cryptocurrency have been introduced on the crypto market, such as Ethereum, Litecoin, Ripple, and more.
Today, a large number of people are investing in cryptocurrency, either by trading them or by building their own crypto trading platform. This trend left many individuals wondering why and how to start the crypto exchange business and how it will enhance business growth.
For a new company to attract more traders, using white label crypto exchange software is the best option. This software system is a ready-to-use platform that has integrated the database functionality and core backend built into it. The platform's interface can be customized based on what the company wants to offer to its traders. This allows companies to spend less time developing a robust and feature-rich crypto exchange, making it almost immediately into the market.
Things to Consider When Developing a White Label Exchange:
1) Establishing the operational scope
It is first to be decided if you would like to have your exchange operate in a specific region/ country or far across the globe. Respective of your scope, you will be required to get the approvals and the licenses for your company to open a Bitcoin exchange. Every country has its own set of rules related to the crypto market. So, always up-to-date about the local regional crypto policies.
2) Establishing compliance
Rigorous research is extremely crucial for successful cryptocurrency exchange development. Make sure to understand which feature should be beneficial for your traders and how they should be handled on the exchange. For instance, KYC and AML processes must integrate into any trading exchange platform.
3) Ensuring the highest standard of security
One of the foremost requirements of any exchange is to ensure top-notch security. The instances of security breaches have resulted in almost 1% of all the Bitcoins in circulation been stolen. So, it is one of the crucial aspects that an exchange needs to take care of.
4) Creating Liquidity
For any crypto exchange, liquidity is of utmost importance to operating successfully. Liquidity is what attracts customers to place orders and deposit funds. Every exchange should aim to maintain high liquidity by choosing the right kind of products.
5) Finding a reliable payment partner
When it comes to transacting cryptocurrencies, finding a reliable bank that facilitates internet banking transactions would be an added asset.
6) Number of coins to integrate
How many crypto coins or tokens do you want to list on your platform? Always, remember including the famous tokens/coins will automatically provide greater exposure and more traders.
7) Type of exchange
There are four main types of crypto exchanges available including, decentralized, centralized, hybrid, or P2P. Pick the most suitable one.
Benefits associated with White Label cryptocurrency exchange software development:
1) Faster deployment
White label crypto exchange software hardly takes 2 weeks to deploy a crypto trading platform. Whilst, building an exchange from scratch requires a lot of time and costs.
2) Trustworthiness
When it comes to developing your own trading exchange, you should always look for a reliable, reputable, and experienced solution provider company.
3) No requirement for technical expertise
Exchange owners do not have to possess any technical expertise to understand the white label software. It is simple and easy-to-use. The customization and deployment will be handled by the skilled team of crypto exchange developers.
4) Customization Choices
While the existing feature cannot be removed, the software can still be customized to have some extra features.
To Sum Up
By using a white label cryptocurrency exchange development software, companies can create a convenient trading environment for traders and earn huge profits. To get the maximum results from the white label software, exchange owners can also hire the skilled team of crypto exchange developers to handle the process from start to finish.