How Much Should Be Spent on Marketing for Therapists?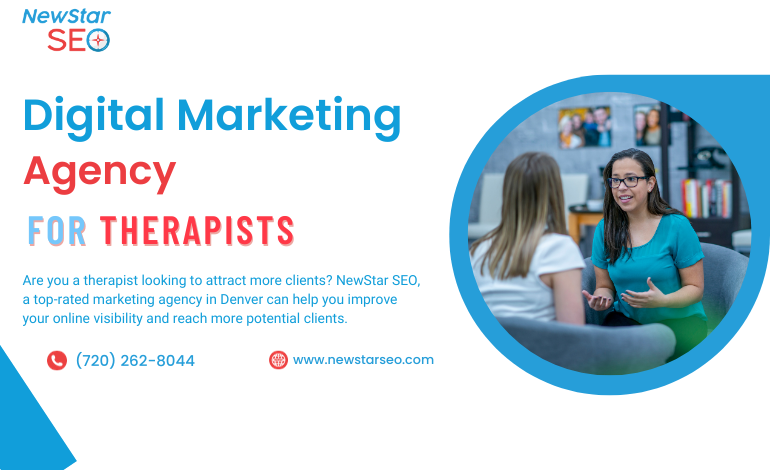 Effective marketing in therapy and mental health services is critical in attracting clients and building a reputable practice. As therapists aim to help those in need, finding the right balance between investing in marketing efforts and ensuring a sustainable budget is essential. In this guide, we talk about factors relating to a marketing budget for therapists, considering various factors and strategies that can make an impact.
Understanding the Importance of Marketing for Therapists
In a digital age where information is readily accessible, effective marketing is crucial for therapists to stand out and reach potential clients. Marketing not only helps in establishing your presence but also in building trust and credibility. It enables you to communicate your unique approach, specialization, and the value you offer to individuals seeking therapy services.
Factors Influencing the Marketing Budget
Geographic Location and Competition
The location of your practice significantly impacts your marketing efforts. You will need a bigger marketing budget in competitive urban areas to cut through the noise. Conversely, therapists in less densely populated areas might find their marketing expenses lower.
Niche and Target Audience
Your therapy niche and target audience also play a role in determining your marketing budget. If your services target a specialized demographic, allocating funds to deliver your message to that audience becomes vital.
Marketing Channels and Strategies
Different marketing channels come with varying costs. Online platforms, such as social media and Google Ads, offer targeted reach but might require a budget allocation. Conversely, word-of-mouth referrals might necessitate less financial investment but demand time and relationship-building.
Short-term vs. Long-term Goals
Consider whether you're aiming for short-term gains or long-term growth. Short-term campaigns require a higher initial investment, while long-term strategies, like content marketing and Local SEO services, can yield sustainable results over time.
Methods of Determining Your Marketing Budget
Percentage of Revenue
Many therapists allocate a percentage of their revenue to marketing. While there's no one-size-fits-all approach, dedicating 5-10% of your earnings to marketing is a common starting point. As an additional point of reference, the SBA recommends a business spends at least 7% of its gross revenue on marketing.
Comparable Professionals' Approach
Researching how other therapists allocate their budgets can provide valuable insights. While their circumstances might differ, it can give you a benchmark to work from.
Cost per Acquisition (CPA)
Calculating the cost of acquiring a new client can help tailor your budget. Determine how much you will spend for each unique individual you bring in.
Making the Most of Your Marketing Budget
Embracing Digital Platforms
In today's digital landscape, online platforms are invaluable for therapists. Develop a professional website that showcases your expertise, services, and testimonials. This acts as a hub for your online presence.
Content Creation and SEO
Creating relevant and informative content establishes your authority and boosts your website's search engine rankings. Utilize keywords related to therapy and your specialization to improve your visibility in organic searches.
Social Media Engagement
Engage with your audience on social media platforms relevant to your clientele. Share informative posts, success stories, and engage in meaningful conversations. Consistency is critical to maintaining an active online presence.
Networking and Referrals
Building relationships with other professionals, such as doctors or counselors, can lead to referrals. Networking can be a cost-effective way to expand your client base.
Frequently Asked Questions (FAQs)
What percentage of my revenue should I allocate for marketing?
Allocating around 5-10% of your revenue is a reasonable starting point for your marketing budget. Adjust based on your goals and financial situation.
Should I invest more in online or offline marketing?
Both online and offline marketing have their merits. However, online marketing typically provides the best ROI and is much easier to track the results of than offline marketing.
How can I market my therapy services on social media effectively?
Share valuable content, engage authentically with your audience, and consider using paid advertising to reach a broader demographic.
Is it essential to have a specialized marketing strategy for a therapy niche?
Yes, a specialized strategy allows you to tailor your message to your niche's unique needs and concerns, making your marketing efforts more effective.
What are some low-cost marketing techniques for therapists?
Utilize social media, content marketing, and networking as cost-effective ways to promote your services.
Conclusion
In the ever-evolving landscape of therapy marketing, finding the right budget balance is a blend of art and science. By considering factors like location, target audience, and practical strategies, therapists can create a marketing plan that maximizes their budget and resonates with those seeking their valuable services. Remember, marketing for therapists is an investment in the growth and success of your practice, and with thoughtful planning, it can yield meaningful results over time.